"Heri ya Krismasi" - This is how Christmas is celebrated in Tanzania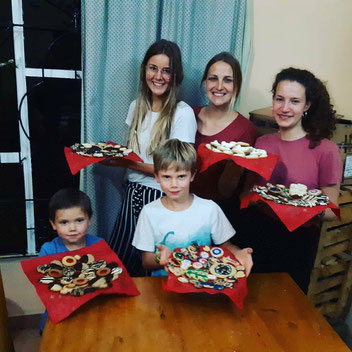 Christmas - twinkling lights, delicious cookies and loads of gifts. This is what most people think about when it comes to December 24th and 25th. Also the rather cold temperatures and the stress that prevails in the previous weeks are part of it for many people. But not for Tanzanians, they like to take everything with more serenity and also the temperatures are quite different with around warm 26°C or more. But Christmas is still celebrated! You ask yourselves how? Read more about it here.
Since almost half of the Tanzanian population are Christians, things like festivities take place less in private households but more in the larger community in church. More important than exchanging gifts is the time around the holidays, the celebration together with the family. Also around Christmas some church events pile up, such as marriages, confirmations or creeds. Since the older generation often still lives in remote villages and the younger generation mostly lives in big cities, many family members won't see each other all year round. For the holidays everyone travels home to visit their relatives, therefore the traffic on the streets increases. The fact that the holidays are near is also noticeable due to the fact that in many streets Christmas carols are played and shops and restaurants are decorated. You can buy Christmas decoration, such as artificial trees, fairy lights and Christmas bauble in most of the bigger supermarkets.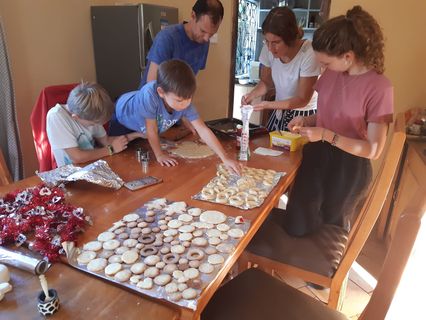 The climax of the celebrations takes place in the night of December 24th to 25th and is celebrated with hours of church visits. The services are cheerful and accompanied by singing Christmas carols together. Even after the official service people often sing on until everyone meets for a festive meal. In January goat or a cow will be bought especially for this, to be slaughtered in time. Traditionally the animal is killed on Christmas Day to cook and eat the giblets and legs together in the afternoon. In addition (banana) beer and soda are often part of the festive meal. Christmas presents like the ones you can find for example in Germany are not common. Most of the children get new clothes and new textbooks for the school start in January. In many families this is the only new clothing that children get throughout the year, therefore they are often carefully selected in different markets. So Christmas in Tanzania is all about family gathering, sharing and enjoying the time you have together. Since most families like to be in a community in particular, the festive mood usually lasts til January, until everyone slowly returns home or to their work life.
Incidentally, Christmas cookies, stollen and other delicacies are not part of Tanzanian Christmas traditions, but don't worry: You can get all the ingredients you need for biscuits and stuff like that in the big supermarkets and you can have a 'baking session' with other volunteers and friends. Here in the hostel everything is decorated for Christmas, there is even a Christmas tree with fairy lights and ornaments. So if you like to escape the stress of Christmas at home, want to sweat once while baking cookies, don't feel like freezing and wearing a hat and scarf, then come to Tanzania where pleasant temperatures and a whole new experience awaits you.