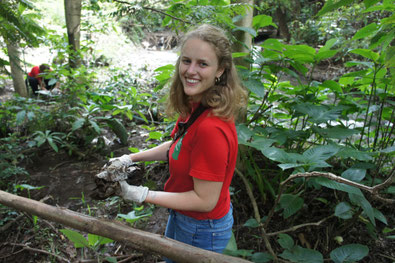 On beautiful Friday morning, we walked from our hostel to the daladala station and took a daladala up to Sanawari, a station in Arusha town, as from there we walked to Themi living garden. It is a hidden small garden with a small nearby restaurant in a beautiful green space of Arusha.
Taking a lunch there in the nature is so amazing as you enjoy it alongside the beautiful river. After rainy season, everything is green and fresh now. There is nothing better than the smell you get in a forest after heavy rain.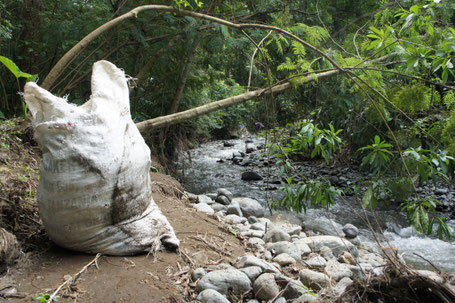 The rising water level of the river washed in a lot of plastic trash over the last weeks. Different items such as plastic bottles, shoes, clothes and plastic bags were therefore lying around all over the garden. We were excited to experience the nature in the garden and remove all the rubbish in the forest and around the river. We made our hands dirty, afterwards cleaned it and had a fantastic lunch. They served fresh organic vegetarian lunch for us. It is not just for the tasty food, the quiet sound of the river and the trees that you should visit this place. Themi Living Garden is a women-lead community centre. We also got painted post cards as appreciation gift from the Themi Living Garden artists. After the successful cleanup, we walked down to the clock tower, heading to Fifi's small restaurant to have a nice cup of freshly brewed coffee as we experienced a little bit of cold weather. It was the perfect thing to do to feel warm again. And we were all ready to head home with our faces full of smiles.